All DOP training courses are now being scheduled through our LMS.
LMS login
Training Calendar
LMS Training Guide
ESI International
Institute for Supply Management
IPRO Newsletters
Did You Know?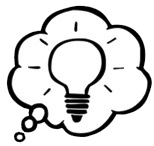 When determining the "total value" for purposes of choosing the appropriate method of competition, you must include all options, potential renewals, and any reasonably anticipated additions or increases. DOP considers 5 years to be the typical potential life of a contract (some agencies use a shorter window); therefore, if an ongoing service (such as janitorial or landscaping) costs $2,000 or more annually, the total value is $10,000, and an informal solicitation is required.